There are so many places and things to see and do when on vacation in our area. Here we made a list of 10 of our favourite things to see and do for both adults and children, while enjoying your Venice vacation.
The list is in no particular order.
1. Manasota Beach
The Manasota Beach Road bridge in the northern part of Manasota Key leads you directly to this quiet and pristine beach. Take the boardwalks over the sanddunes and enjoy the crystal clear, turquoise-blue waters and the bright, soft sand that are ideal for swimming and sunbathing. Manasota Beach is also a popular area for snorkeling.
As far as the eye can see, the beach stretches along the coast. On long, peaceable walks you can find many beautiful shells and fossil shark teeth. Even on high season, this beach is never crowded. With some luck, you can even see manatees and dolphins. At the northernmost end, Manasota Key is a quiet bird sanctuary. Many native birds, dolphins and sea turtles live on this stretch of coastline.
There are picnic tables in shady areas, BBQ areas, changing rooms, restrooms and showers. Manasota Beach is staffed with lifeguards all year round. Parking is free – as always on Sarasota County's beaches.
South of the drawbridge there is a boat ramp that provides easy access to Lemon Bay and the Gulf of Mexico.
Manasota Beach is located on 8570 Manasota Key Rd, Englewood, FL 34223 – only a short 10 minutes drive from our Villa Happy Gator in Venice.
See our picture gallery here.
2. Historic Spanish Point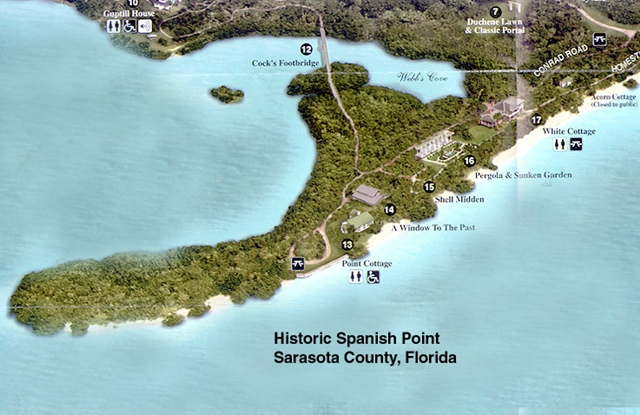 Historic Spanish Point is an open air museum in Osprey that offers unique possibilities to enjoy a trip back into history – and has nothing to do with Spaniards!
With an archaeological record that encompasses approximately 5,000 years of Florida prehistory, this National Register of Historic Places museum is referred to as one of the largest intact actively preserved archaeological sites of the prehistoric period on the Gulf Coast of Florida.
The museum's "A Window to the Past" exhibition is the only place in the country where visitors go inside a prehistoric shell midden and are surrounded on three sides by evidence of the past.
Historic Spanish Point is a significant environmental site, and its location on the shores of Little Sarasota Bay offers the unique opportunity to view different habitats as well as plant and tree combinations. Native plants representing over 50% of the species found in the county can be enjoyed along the nature trails and boardwalks, including a pristine mangrove shoreline. The Butterfly Garden, one of the largest in Florida, attracts not only avid photographers, but many species of insects and birds.
Historic Spanish Point is located at: 337 N Tamiami Trail, Osprey, Fl 34229, only 13 miles/20 minutes from Villa Happy Gator, your Venice vacation home.
The hours are 9am-5pm Monday to Saturday and Noon to 5pm on Sundays. They are closed Thanksgiving, Christmas, and Easter. Please contact them before visiting for actual hours: www.historicspanishpoint.org, 941-966-5214
3. Sleeping Turtle Preserve North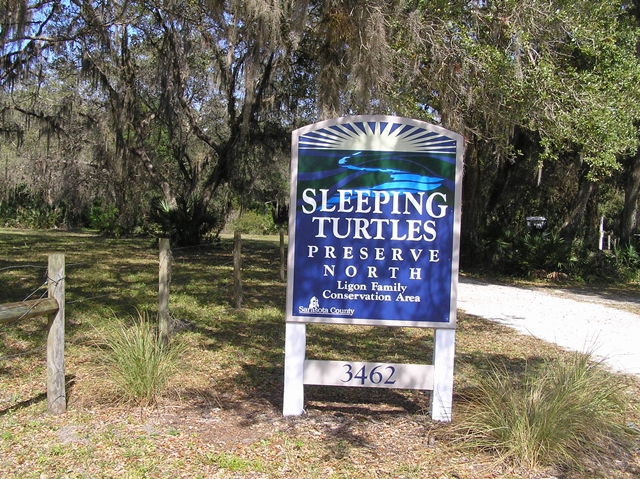 This lovely preserves snuggles along Myakka River. The small trails meander through a beautiful area with dense vegetation. At several locations you have access to the river – and with a little luck you will see an Alligator. The parking lot is situated on the Northern side of Border Road, about 20 minutes away from your Venice vacation home.
It is open from dusk till dawn, entrance is free. Infos and directions: http://www.visitsarasota.com/parks/sleeping-turtles-preserve-north
4. "The Ringling" in Sarasota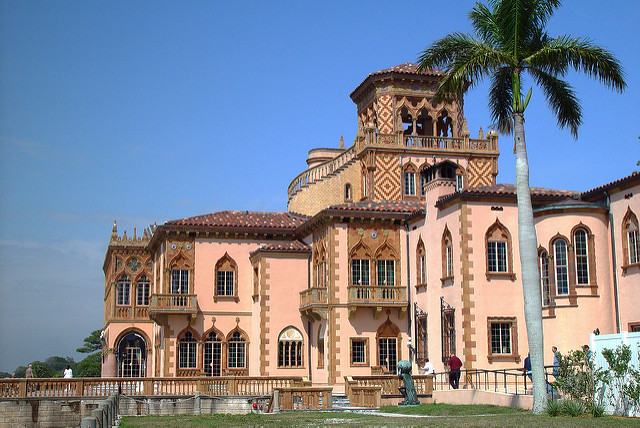 Don't miss to visit this extraordinary and impressing piece of Art when you are on Venice vacation. It provides exhibitions, a circus museum and beautiful gardens.
In the early 20th century, the Ringling family possessed the world's greatest circus. The Ringling Museum of Art represents a museum of art with more than 600 paintings, sculptures and decorative art objects. The residential building Cá d'Zan in the style of a Venetian palazzo served the Ringlings as a winter residence. It has two floors, vaulted ceilings, crystal chandeliers from the Waldorf-Astoria Hotel in New York and tapestries that show figures of mythology.
"The Ringling" is located on 5401 Bay Shore Rd, Sarasota, FL 34243, about 40 minutes from Villa Happy Gator. Please go to the website for more information https://www.ringling.org/
5. Sharky's on the Pier
Sharky's is a great beach bar and restaurant directly at Venice Beach. They offer all sorts of drinks and great food. Enjoy the sunsets and have fun. The location is simply unbeatable.
Go to their website https://www.sharkysonthepier.com/ to inquire about hours, events and menu.
6. St. Armands Circle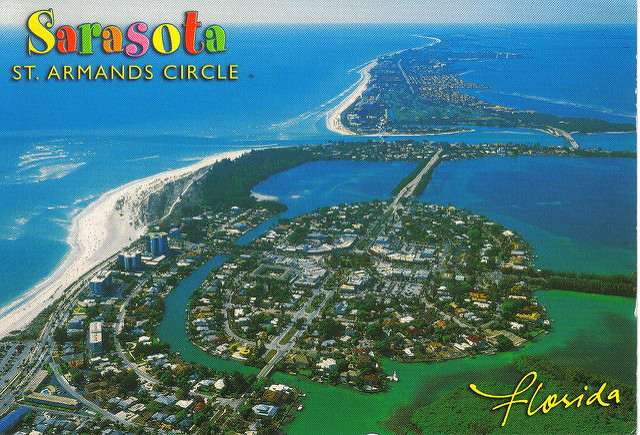 Visit this cosmopolitan shopping area with a continental flair. St. Armands Circle on Lido Key offers more than 140 boutiques, galleries, cafes and restaurants in midst lush tropical planting, palm lined boulevards and courtyards and antique statuary. Only a 30 minute drive from your Venice vacation home.
See their website http://www.starmandscircleassoc.com/ for directory and store hours.
7. Nokomis Beach Drum Circle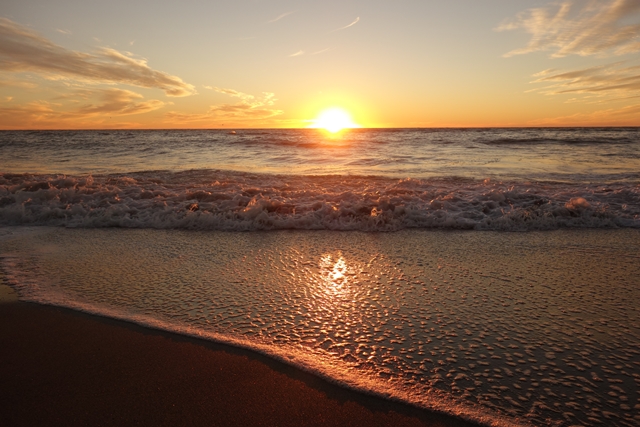 Every Wednesday and Saturday Evening there is the traditional drum event at Nokomis Beach, a casual gathering of drummers, musicians and people that want to have some fun. Until sunset they sing, dance and play. Absolutely to recommend!
100 Casey Key Rd, Nokomis, Florida, 34275, located off US 41, take Albee Road West, over the Nokomis Beach Bridge to where the road ends at the beach. More info on http://ospreynokomisflorida.com/fun-at-nokomis-beach-drum-circle/
8. Mary Selby's Botanical Gardens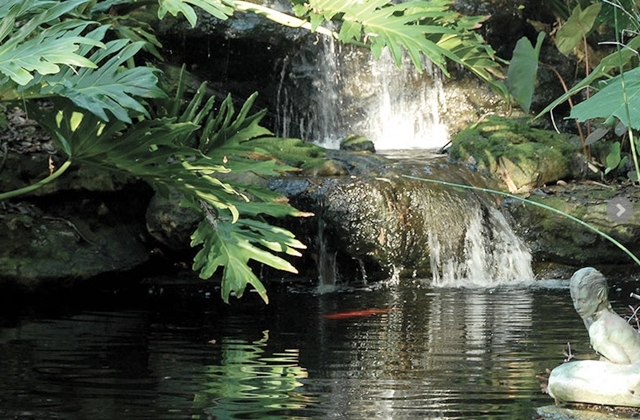 This beautiful botanical garden is really worth a trip on your Venice vacation, even if you are not an extreme flower and plant lover. The Mary Selby Botanical Gardens situated on a peninsula south of downtown Sarasota. You will find more than 6,000 orchids and 20,000 colored plants. Of particular interest is the Tropical Display House with its magnificent orchids. Children love the Children's Rainforest Garden.
More infos on their website http://selby.org/
9. Café Evergreen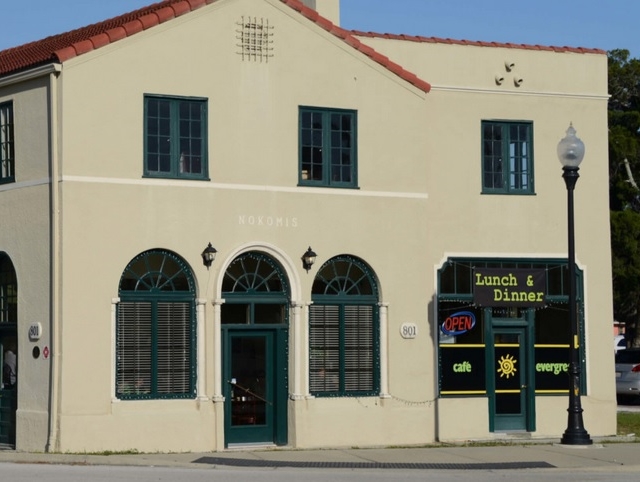 Situated in the restored Post Office and Nokomis Bank on 801 Tamiami Trail South, Nokomis, this restaurant is a little gem. They are dedicated to high quality organic food and provide a variety of choices, such as gluten free, vegetarian, vegan. They serve breakfast, lunch and dinner.
Please see their website for more infos: http://www.cafeevergreen.net/
10. Venice Area Audubon Rookery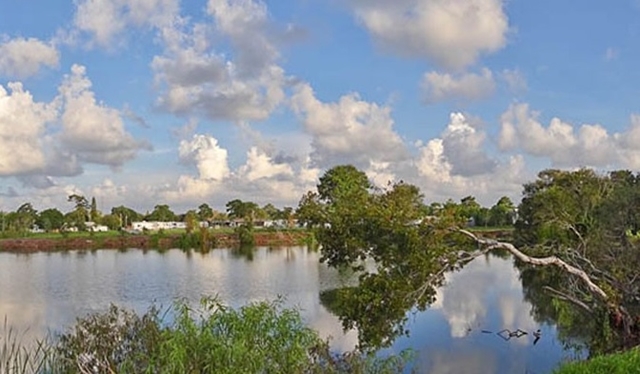 Our Rookery is a true insider tip for all bird lovers. It is freely open to all visitors from dawn to dusk every day of the year.
The Rookery island's deep lake is small enough so that from the shaded pavilion benches you hardly need binoculars for a clear view of the birds. Tangled invasive plants have been replaced by Florida-friendly vegetation so you can easily walk around the edge of the lake and watch bird activity on all sides of the island.
During nesting months (usually beginning in December and lasting through May), daytime activity includes Great Blue Herons, Great Egrets, Anhingas, Snowy Egrets, Cattle Egrets, Glossy Ibises, Green Herons, Tricolored Herons and Black-crowned Night-Herons busily building or enhancing nests, courting, incubating eggs, and raising chicks.
The Rookery is located 4002 S Tamiami Trail via, Annex Rd. Please have a look at the fantastic website of The Venice area Audubon Society: http://veniceaudubon.org/