Our South Venice "Private Beach"
Come and visit our piece of paradise! 3 miles of pristine beaches, natural landscape, and quiet surroundings are waiting for you. Take a walk along the beach shoreline, look for some shells or find some of the world famous fossil shark teeth.
Myakka River State Park
This is another wonderful Park no Florida visitor should miss. It is one of the oldest State Parks in Florida. Through the Western part of the park meanders a 14 mile long section of the shallow and winding Myakka River, which is protected as Florida Wild and Scenic River.
Fossil Shark Teeth in Venice Florida
Did you know, that Venice Florida is the "Shark Tooth Capital of the World"? How comes that there are so many fossil shark teeth and other fossils in the area around Venice? Fifty million years ago, Florida was covered by the ocean and remained so for millions of years.
 
Alligators and Crocodiles
Have you ever asked yourself what is the difference between alligators and crocodiles? Don't they look alike? Well, they may look similar, but there are some differences. Read more…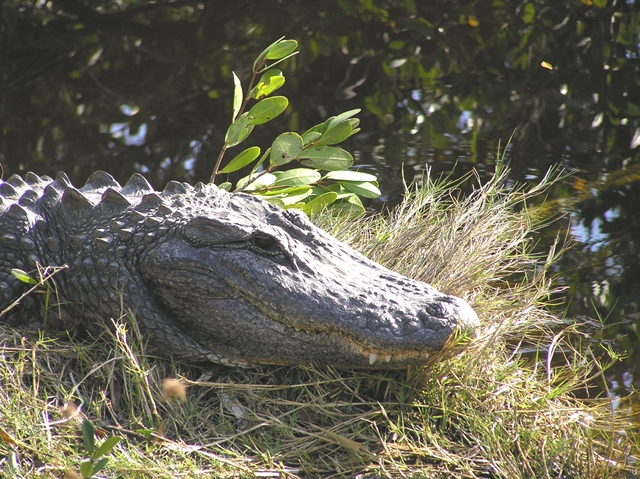 Sea Turtle Nesting Season – The Miracle of Nature on Florida's Beaches
Have you known that our beaches around Venice offer the great opportunity to watch one of the most impressive natural wonders of coastal life? From May 1 until October 31 is nesting season for sea turtles! Read more…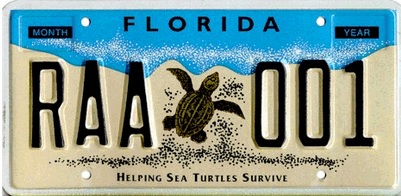 The Florida Scrub Jay – The Blue Little Goblin From Florida
The Florida Scrub Jay is a bird you only find in Florida. Because of this, bird friends travel from all across the country to observe this unique species. Read more…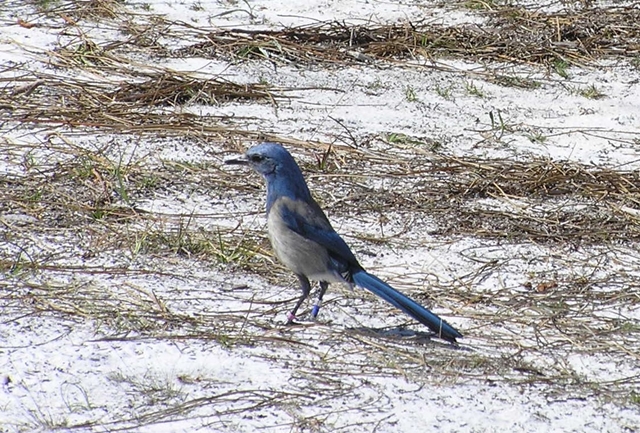 Best Travel Time for Venice Florida
First of all: I think, Florida is worth a trip the whole year: Christmas under palm trees, New Year's fireworks at the beach, hiking through one of the many nature preserves during dry season, the daily rain downpour on humid summer days, the cooling evenings in late fall – each season has its own charm. Read more…
May I present: Shamrock Park in South Venice
This beautiful and unique Citypark inspires me over and over anew. 10 minutes from our Villa Happy Gator a canal bridge branches of Shamrock Drive and leads directly into the nature preserve. Read more…