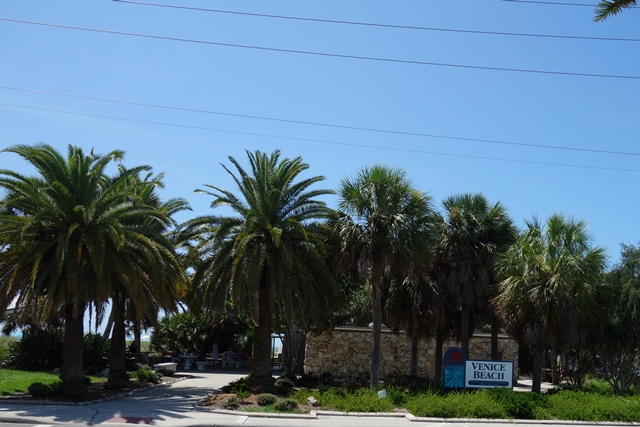 Venice Beach – often confused with its namesake near Los Angeles – is the beach closest to downtown Venice.
Already getting there is worth seeing: Magnificent old trees in a park-like median strip lead straight to the pavilion at the entrance. This pavilion is the center of Venice Beach. Beach yoga, music events or small festivities, beach volleyball – there is always something going on here. Toilets, showers and a kiosk are available, and parking is free.
This beach is monitored by lifeguards. Their "Life Guard Stands" are always a popular photo opportunity.
You will notice that Venice Beach is the only beach in the area where there are some higher houses, but this does in no way disturb the spacious and open impression. If you want to find some rest, just head south and leave the busy section behind you.
More information can be found here.