Beach Bars – Tiki Bars – Grills – This is Florida!
Figure yourself sitting together with friends and family, having a cool drink and good food, leaning back, letting your eyes wandering over the water – this is true joy of life!
Venice Florida is a top destination for great beach bars, tiki bars and grills directly at the water. Let me present a few of my favorite locations from Englewood to Venice and Sarasota:
Sharky's on the Pier Venice
Sharky's is a great award winning beach bar and restaurant directly at Venice Beach. With a wonderful breeze coming off the water, this is a fantastic place for a meal. They offer all sorts of drinks and great food. Enjoy the sunsets and have fun. The location is simply unbeatable.
Go to their website sharkysonthepier.com to inquire about hours, events and menu.
Pop's Sunset Grille Nokomis
Pop's Sunset Grill in Nokomis is THE place to take your friends and family for a taste of Old Florida. It has become one of Western Florida's favorite landmark over the past 30 years. Guests love the casual atmosphere and fresh local fare.
Have a Cesar's Salad or some bay scallops while enjoying the beautiful Intracoastal Waterway and the fabulous natural wildlife. Sip a delicious cocktail with the scenic view of boats and ships sailing by. Mostly at weekends, they offer some of the best live local entertainment in the Venice and Nokomis area. Be sure to check the calendar!
Please visit the website for opening hours, events and menu: popssunsetgrill.net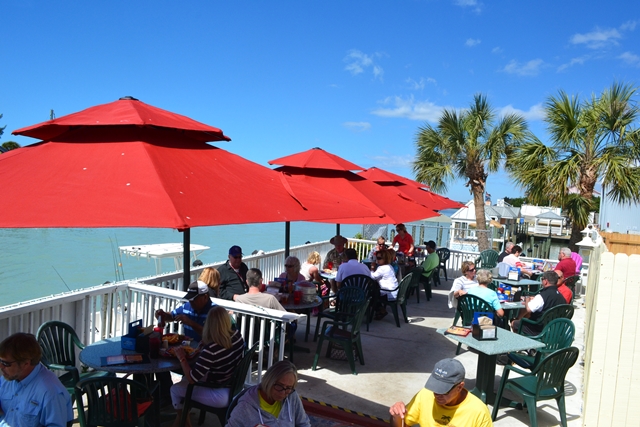 Dockside Waterfront Grill Venice
They offer casual waterfront dining & authentic Florida charm at Dockside Waterfront Grill. Enjoy sitting under Tiki Huts directly at the dock and admiring colorful sunsets.
For info and menu, please visit their website geckosgrill.com. For promotions and offers also see their facebook site.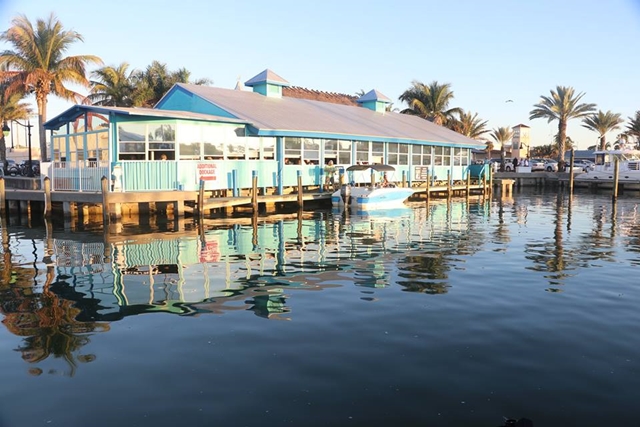 Casey Key Fish House & Tiki Bar Osprey
Casey Key Fish House in Osprey, FL, is an "Old Florida" waterfront restaurant with excellent food and a laid back casual atmosphere. The dining room is over the bay and EVERY seat has a view of the water! At sunset, even the local birds flock to the docks as they scramble for the scraps of the night's leftovers.
Their great food is moderately priced. With 200 feet of deep water dockage, you can get to the restaurant by car or boat (Dockage Marker 32). Also, if you're on the adventurous side, there are on-site rentals for jet skis, paddle boards, kayaks, fishing charters, and boat rentals too!
Read more at their website caseykeyfishhouse.com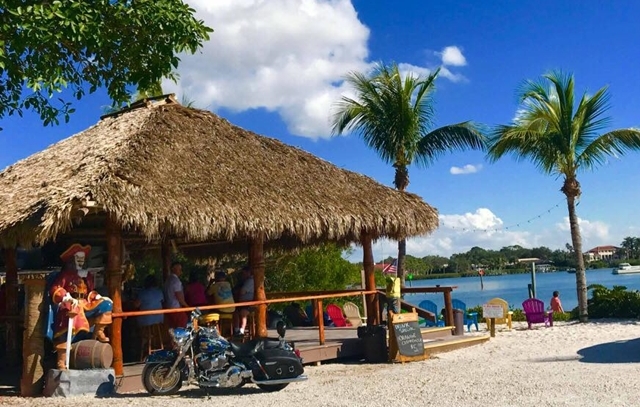 O'Leary's Tiki Bar and Grill Sarasota
Imaging yourself sitting with your toes in the sand, sipping on an ice cold and delicious cocktail, watching the sun reflecting on the water and feeling a breeze that is pushing through the palm trees – wouldn't that be a perfect moment?
O'Leary's Tiki Bar and Grill offers decently priced drinks and tasty food combined with that laid back vibe.
For more info please go to their website olearystikibar.com.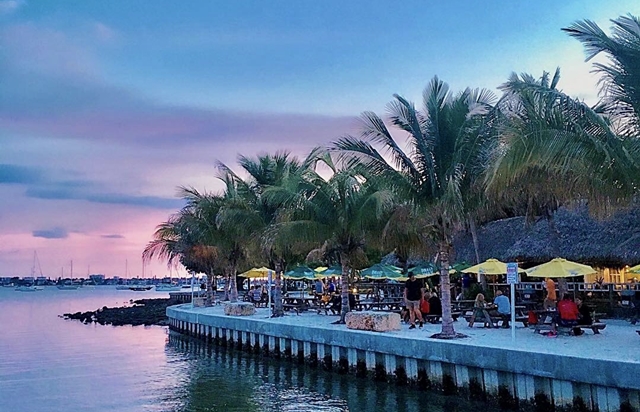 Lido Key Tiki Bar Sarasota
This place is truly a slice of paradise! The Lido Key Tiki Bar is located directly on the beach behind The Ritz-Carlton Beach Club – you can't beat the views, the cool white sand, the relaxed atmosphere. The rustic décor has its unique charm.
They serve amazing cocktails and delicious food together with an excellent service. Don't miss their popular fish sandwich, it is simply irresistible.
Please see their website ritzcarlton.com.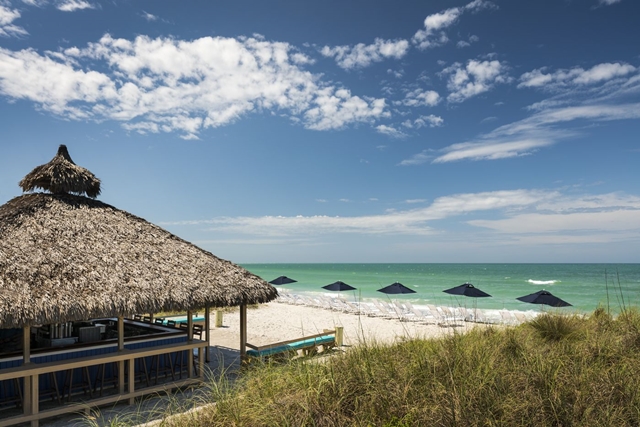 Lido Beach Resort Tiki Bar Sarasota
A favorite among locals, the resort's Tiki Bar, which is open to the public, is the perfect place to meet new friends, mingle over tropical cocktails and enjoy southwest Florida's breathtaking sunsets. While relaxing at the Gulf front bar, choose from a tempting menu of satisfying sandwiches, salads and appetizers along with tropical libations that perfectly complement the beachfront surroundings. Don't miss their Happy Hour specials!
More on their website lidobeachresort.com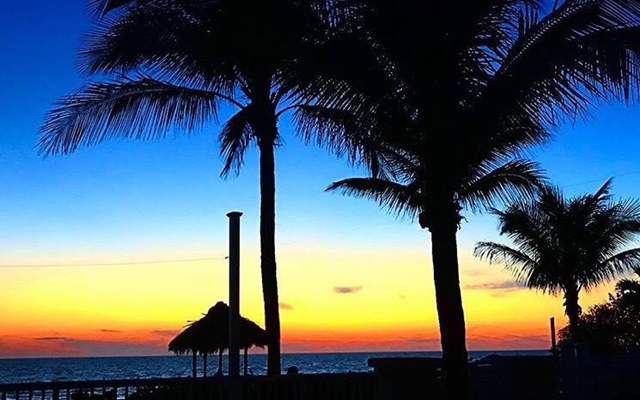 White Elephant Englewood
How about bringing your boat to the deepwater harbor? Of course you can also arrive by car and enjoy great food and drinks. The 'Old Florida' style structure was originally as a resort, and now houses the popular cold drinks and delicious food spot on Chadwick's Cove. The idyllic location with the public beach across the highway and the marina at the bay make it a favorite eating-place, with fantastic entertainment a regular feature!
Please visit the website whiteelephantpub.com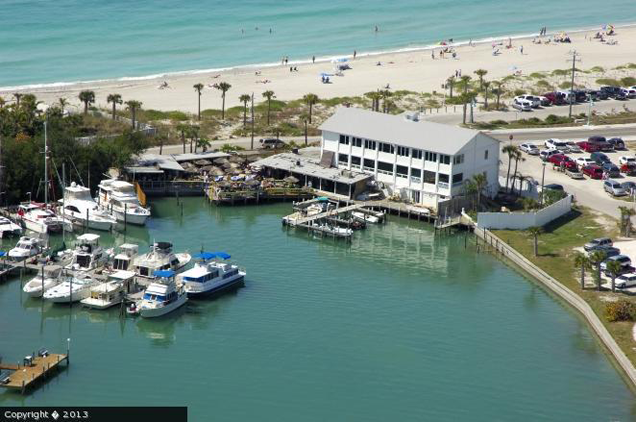 SandBar Tiki&Grille Englewood
This is a perfect place to eat and drink after a day on the beach or shopping in Port Charlotte. Some say they are serving the best food on the key. And there always seems to be someone singing or playing music for entertainment, so bring some time to enjoy – The place to be on Manasota Key!
See their website sandbartikigrille.com.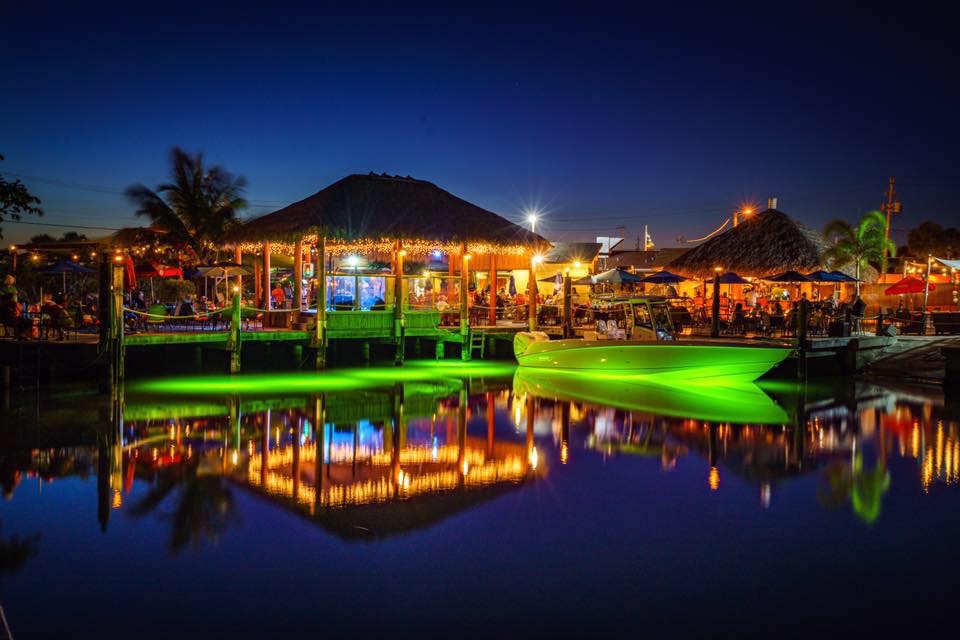 Lock'nKey Englewood
They serve great food at great prices and have great entertainment several nights a week. Soak up gorgeous sunsets or come for lunch and glory in the warmth of Florida. Every entree is a "Specialty of the House." All menu items are made fresh from the finest available sources and prepared with loving care – just steps from Englewood Beach.
See their website lockandkeyrestaurant.com