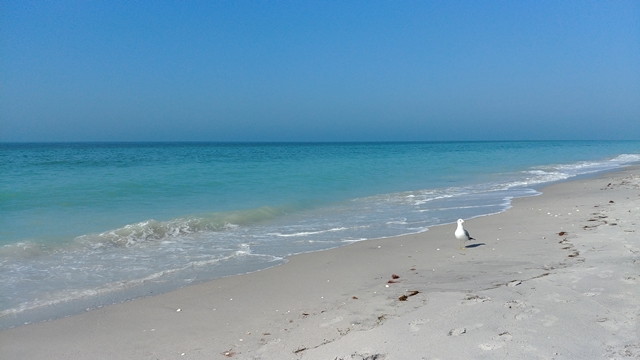 You are a beach lover? Our beautiful Manasota Beach is just minutes away. Almost 20 more great beaches are within a short drive from our Villa Happy Gator.

Venice and the Beaches
In the morning after getting up, just follow your idea to greet the ocean. Leave the first traces in the soft, overnight smoothly rinsed sand and breathe the fresh breeze. In the evening you might want to enjoy the gorgeous sunset with its beautiful colors in a tropical setting: From your vacation home in Venice you are only Minutes from the nearest beach – free from bridge tolls, parking fees and  traffic jams. Walk a few steps from the beach entrance and you will have the beach to yourself.
Venice in Sarasota County is THE "Beach Town" par excellence. Beach lovers will get their money's worth. Nearly twenty of the most beautiful beaches in Southwest Florida are within a few minutes to a good three quarters of an hour. No wonder Venice was voted one of the top 10 of the US Coast's happiest coastal cities by popular magazine Coastal Living.
Here you will find an overview – and some info with a click.
1.  Manasota Key (Driving Time from South Venice ca. 10-20 Minutes)
→ South Venice Community Beach – by foot 30 minutes north of Manasota Beach
→ Stump Pass Beach
2. Venice Beach (Driving Time from South Venice ca. 10 – 20 Minutes)
3. Casey Key (Driving Time from South Venice ca. 15 – 20 Minutes)
4. Siesta Key (Driving Time from South Venice 30 – 40 Minutes)
→ Crescent Beach
5. Lido Key (Driving Time from South Venice 40-50 Minutes)
→ South Lido Beach
→ Lido Beach
→ North Lido Beach
6. Gasparilla Island (Driving Time from South Venice 35 – 45 Minutes)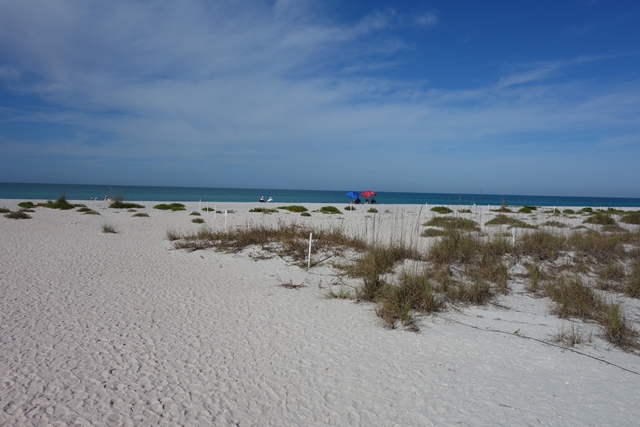 Boca Grande Beach on Gasparilla Island